THE MOORE REPORT INTERNATIONAL
MY MOTHER - THE TEACHER
By Dorothy Kathleen Moore Kordenbrock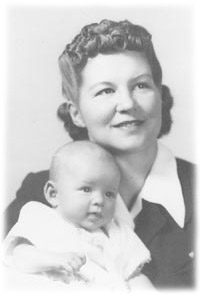 She was the best of mothers,
But she was much, much more -
A mother and a teacher
To children rich and poor. 
The little child teacher
Who gathered tots around,
When she was barely old enough
To teach them sight and sound. 
A Writer - educator
Of homeschool parents fare,
And Sabbath School promoter
For young ones everywhere. 
Yet family was her focus -
Good health body and soul.
She's loved by all her children
And families pole to pole. 
But most of all she's "Mother,"
Who shared of wisdom grand
And pointed us to Jesus
To learn head, heart and hand.